Um you guys, I just had one of the best experiences of my life. Back in the day, i.e September, I came across a post talking about sign-ups for the Bigs and Littles Blogging Network. I was intrigued... a program that would connect bloggers to help each other learn and grow? I was totally down.
And let me tell you- I am so so happy I signed up. I initially signed up with the intention to be a Little and find a Big since I'm a newer blogger but surprisingly enough was matched to be a Big to a Little.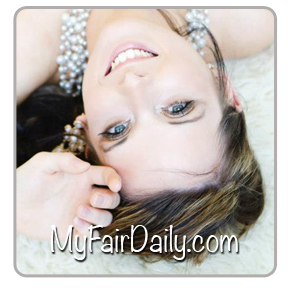 And what a wonderful Little she was. I was paired up with Kaelyn from
My Fair Daily
. Kaelyn is a beauty blogger, which honestly scared me at first because, not that I don't love makeup but it's not something I blog about. But we exchanged a few emails and I realized I could help her and she could really help me.
Kaelyn wanted help with growing her blog, and time-management skills (not really my forte, but I tried!) and as well with help staying engaged with other bloggers and her readers. I was able to advise her to sign-up with passionfruitads, start participating in link-ups or to reach out to other bloggers about doing a guest or collaborated post. Kaelyn encouraged me to make more use of pinterest, to set short-term and long-term goals, and to be myself.
We continued our journey with google hangouts and good old texting. I am beyond thrilled to have made a new friend and so happy I decided to sign up for the program.
The ladies who run the program-
Chelsee
,
Deb
,
Kristyn
,
Tiffany
&
Christine
run the program three times a year, in January, May and September and I adamantly encourage all of you to participate in the next go. I had fun, learned lots of new things and found a great galpal in Kaelyn. (like we even have a hangout scheduled for tonight, because we are awesome like that!)
And I think the biggest thing I learned from the whole sha-bang is not to underestimate yourself. I didn't think I knew enough to be a "Big"- that I didn't have enough blogging knowledge to help someone else grow or push their own space, but in reality I did. And so did Kaelyn- she was able to tell me things, introduce me to new pages. At the end of the day the fact that you started your own space is a big deal- and something you should be very proud of.
Happy Friday!